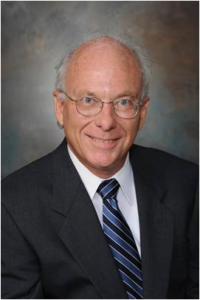 Learn about Gene T. Moore, Attorney at Law
Gene T. Moore is a native of Tuscaloosa, AL and has lived and worked in the community for over 60 years. Gene graduated from Central High school in 1968 and enrolled at Auburn University the following fall. He joined the National Guard in 1970 and served six years participating in summer and weekend drills. During that time, Gene also worked in construction and real estate businesses, and completed a B.A. in business at the University of West Alabama (formerly known as Livingston University) in 1974.


Upon graduating from West Alabama, Gene opened and operated a car and van rental company known as U-Save Auto Rental in Tuscaloosa for over 25 years. In 1992, Gene enrolled at Birmingham School of Law, earning his J.D. degree in 1995.  After passing the Alabama bar exam, Gene opened the Law Office of Gene T. Moore, P.C., in Tuscaloosa. Gene is a member of the Alabama State Bar Association, Tuscaloosa Bar Association, and the Trial Lawyers Association.
Gene has over 20 years of jury, non-jury, and appellate civil practice experience. He has personally handled several hundred cases, many filed in both state and federal courts throughout the State of Alabama.  These cases have included accidents related to injuries caused by forklifts, crushing injuries from conveyor belts, industrial accidents, serious burns from faulty high voltage electrical boxes, failure of airbags to deploy in automobiles, and co-employee suits due to willful misconduct causing death and serious injury of fellow employees. Gene has also successfully handled a wide range of claims for his clients, including insurance/bad faith, fraud, products liability, premises liability, workers compensation, wrongful death, and various other civil actions. Gene has an excellent reputation for thoroughly and vigorously pursuing his clients' claims throughout Jefferson, Fayette, Lamar, Marengo, Perry, Walker, Choctaw, Barber, Dallas, Pike, Mobile, Escambia, Hale, Greene, Pickens, Sumter, Bibb, Macon and Tuscaloosa County .
During his free time away from the office, Gene can be found gardening and working around his house, boating, remodeling rental properties and family homes. He is a life-long member of First United Methodist Church and enjoys traveling and spending time with his wife of over 34 years, Betty. Gene also enjoys spending time with his two grown children:  Elizabeth, who works in rental and property management, and Katie, a school teacher at Cottondale Elementary who lives in Tuscaloosa with her husband Brett Clark.